At the heart of Ingram Tribology is a small, professional, and highly adaptable team of experts, who are deeply passionate about the world of tribology.
As a small yet dynamic team, we have the agility to adapt quickly to changing industry landscapes and emerging technologies – so that our clients benefit from the most cutting-edge solutions and research available.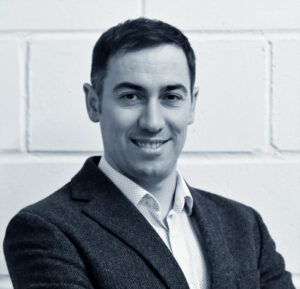 Marc Ingram
Founder/Engineer
Marc has over 10 years experience working in Tribology.
His masters degree in Chemistry and PhD in Engineering (Tribology) helps him easily bridge the gap that so often exists between lubricant formulator and field/test engineer. He has worked with all major oil and additive companies after a successful career at Imperial College, PCS Instruments and Afton Chemical.
Marc has extensive knowledge of all tribology test methods including both standardised and non-standardised lubricant tests. He has designed, modified and improved countless methods, to ultimately aid in the development of new lubricant products.
Thomas Baldwin
Engineer
Tom is a highly skilled mechanical engineer with a master's degree in Mechanical Engineering from Sheffield University, where his final year project was on oil film prediction for engine journal bearings.
He is currently working on test method development as well as creating content for our training courses.
Alongside his technical expertise, Tom's active lifestyle and love for outdoor activities, such as rowing, hiking, and camping, reflect his energetic nature.

His adventurous spirit and dedication to excellence make him an invaluable asset to our organization.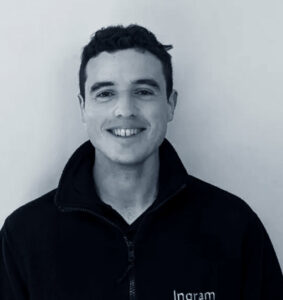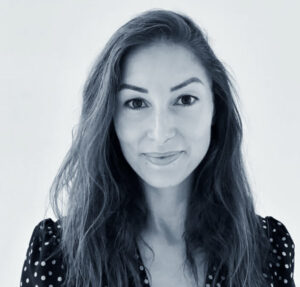 Lucy Lopez
Office Manager
Lucy handles Ingram Tribology's accounts and co-ordinates shipping, and ensures all processes run smoothly. She also manages our training course administration.
When Lucy's not immersed in office operations, she might be found enjoying the countryside and coastline of West Wales, indulging in culinary delights, or losing herself in the mesmerizing beats of techno music.
"Ingram has been very flexible and helpful to adapt the analysis proceedure according to our research question"

Fabrizio Steinebrunner, Igralub AG für Schmiertechnik
Tribological Thinking
Find out about our latest thinking, research, news and more.
We have started a Podcast! Our first guest is Dr. Connor Myant from Imperial College. We discuss biotribology, as related to the testing of food and hip joint failures. We discuss the advances in 3D printing and how Connor moved from Tribology into 3D printing. We discuss all Connors current projects and thoughts for the…